Oct 27, 2023
Profile Registry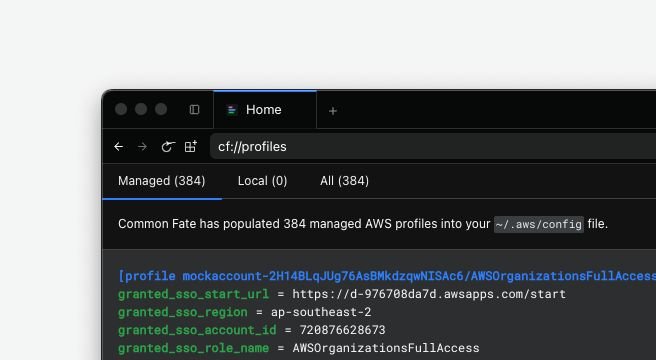 We've added a brand new feature that allows you to standardize your AWS access and manage your AWS profiles. Common Fate will now generate ~/.aws/config profiles for you! This setting can be enabled or disabled from the settings, and when enabled it will run every time you connect to an AWS organization using Common Fate.
All your existing profiles will be preserved and you will be able to filter out pre-existing profiles from our new profile viewer page cf://profiles which can be accessed from the command palette or the menu bar.
New Toolbar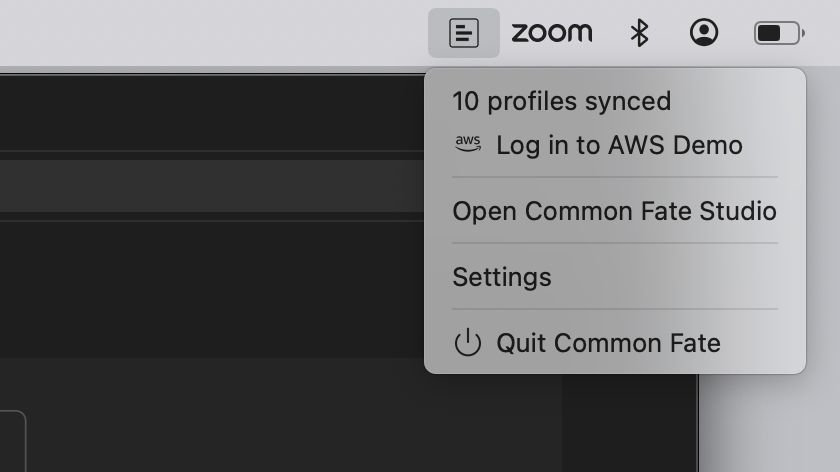 Preview what accounts you're signed in to, and authenticate in one click!
Pop-up code for AWS login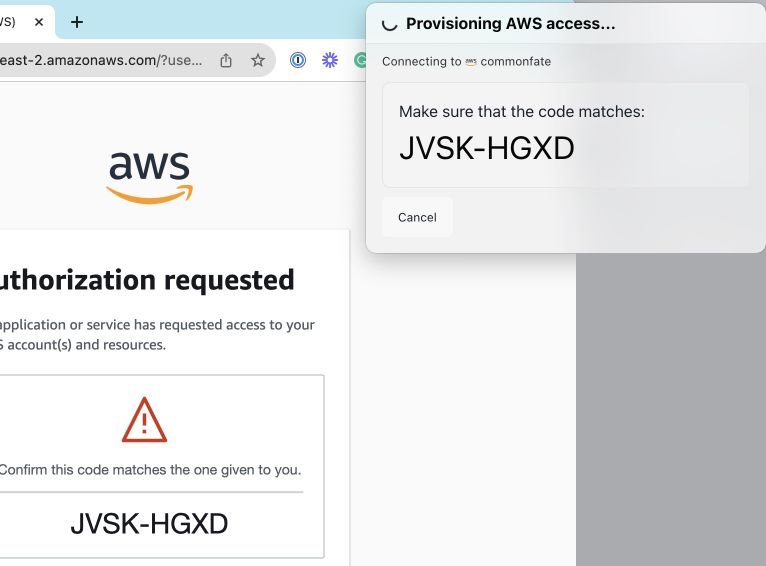 When logging into AWS using Common Fate, a pop-up window now displays the access code.