Oct 17, 2023
Integrated Terminal
Common Fate now includes an integrated terminal. You can open a terminal to any AWS account by choosing the Terminal option from the Search Palette. Terminal tabs are colored to match the AWS account that you're operating on.
AWS session credentials are automatically refreshed for terminal tabs.
Built-In Support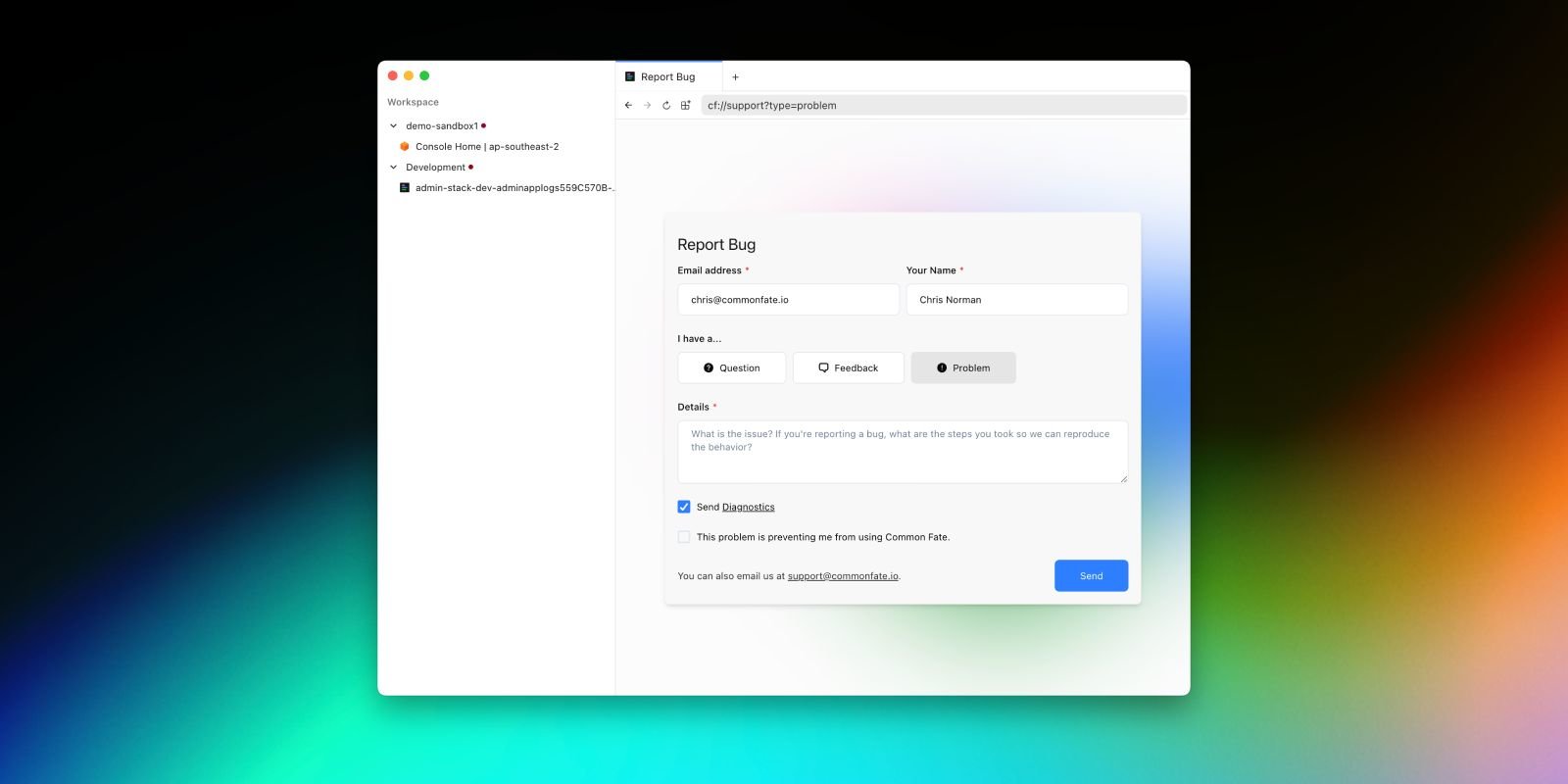 If you have feedback, questions, or problems you can now get in touch with our team directly inside our desktop client. After installing Common Fate, visit cf://support to get in touch. When reporting a bug you can submit diagnostic information which can help our team debug AWS-setup related issues. This information can be found at cf://diagnostics.
Browser Selection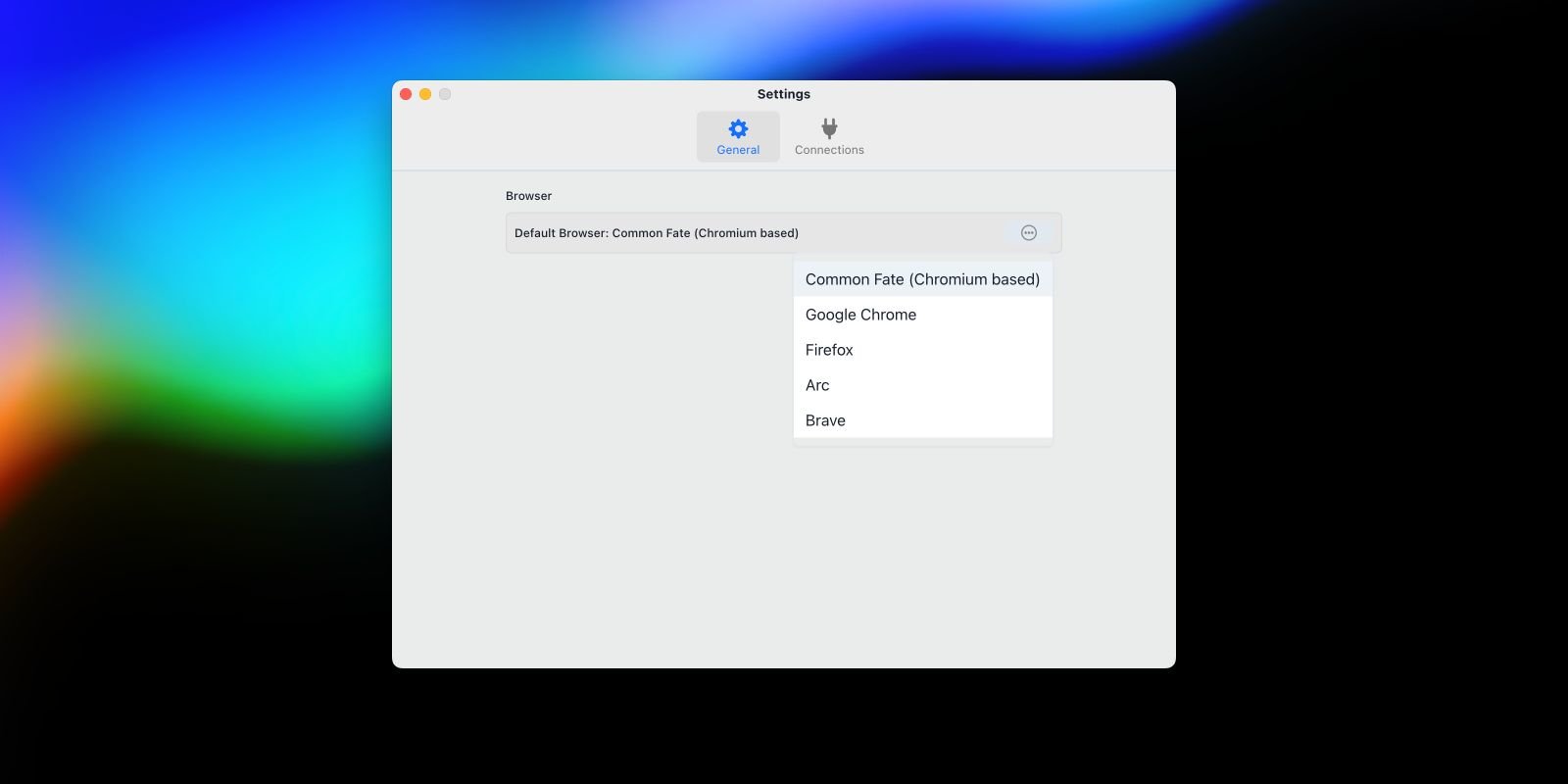 Common Fate includes an integrated web browser powered by Chromium, which is used to open AWS Console links. If you prefer, you can now opt-out of the integrated browser and use Chrome, Arc, Firefox, or Brave. Let us know on Slack if you'd like to see support for other alternative browsers.