Oct 13, 2023
In-Page Search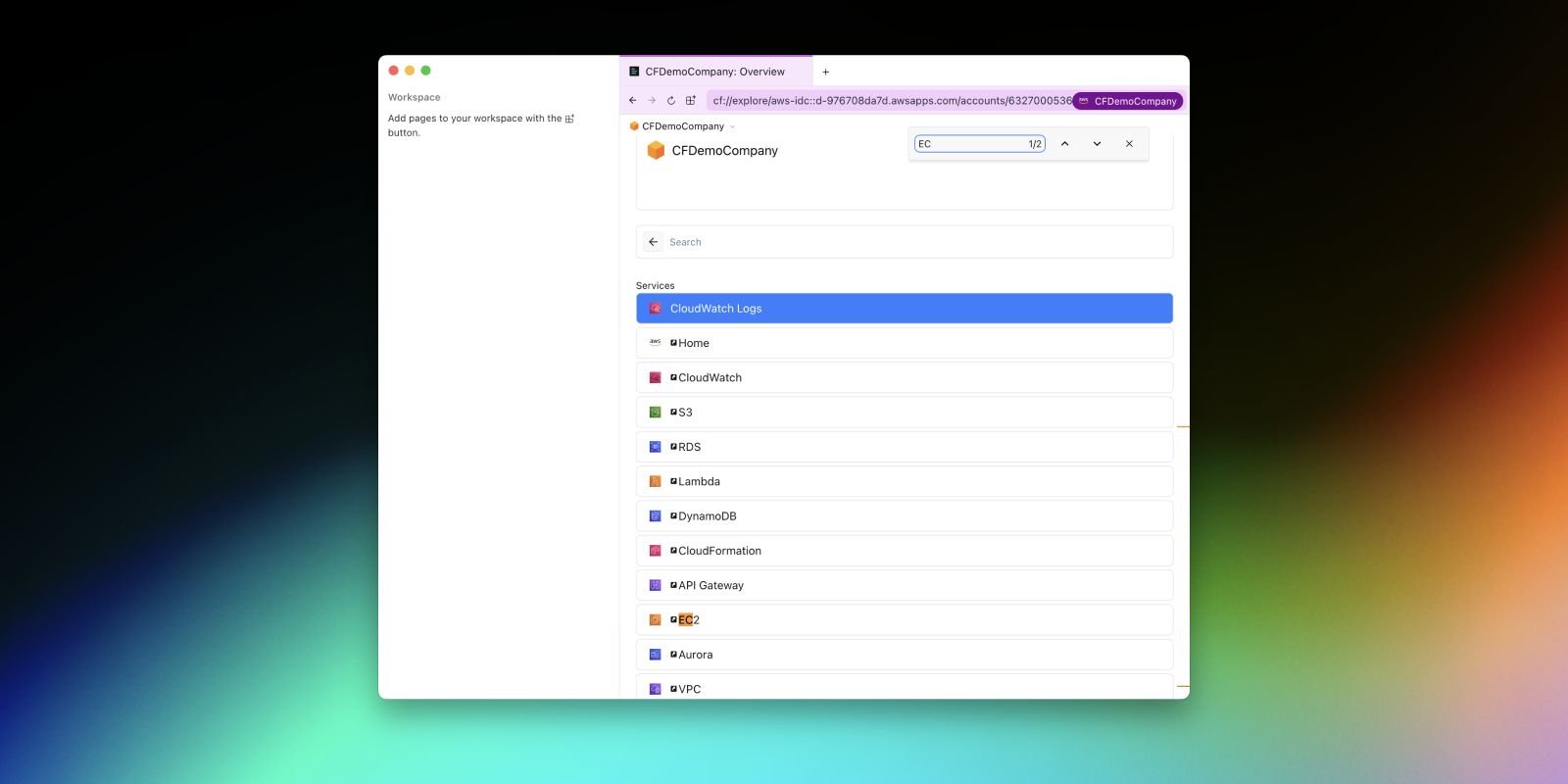 Introducing in-page search! Use Control+F (or Command+F on MacOS) to activate a search bar on any page.
cf:// Links Navigation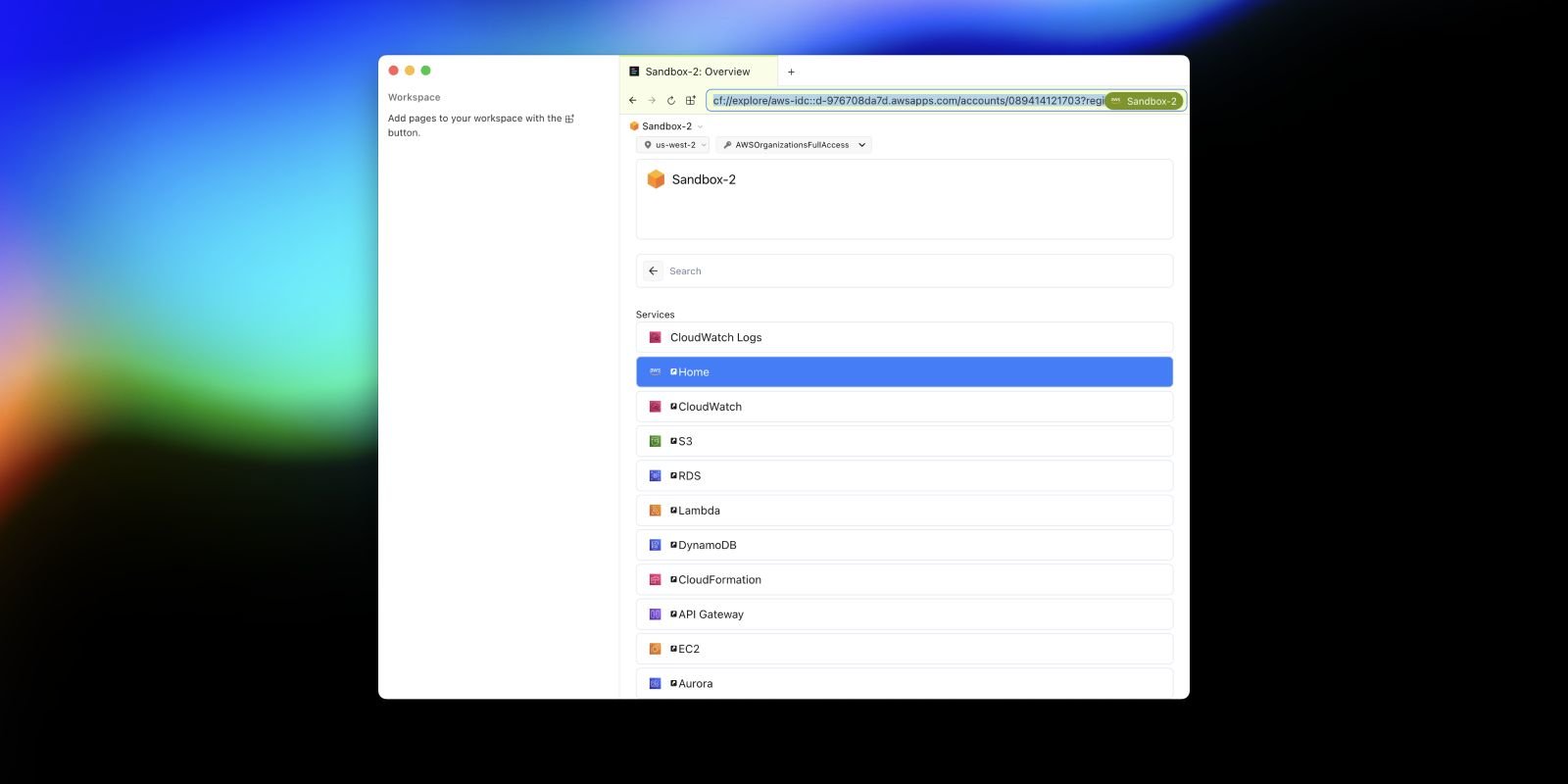 We've implemented a series of enhancements in our navigation capabilities. Now, you can open cf://... links by simply pasting them into the URL bar. Additionally, we've expanded the functionality to allow you to open cf:// links directly from other applications.